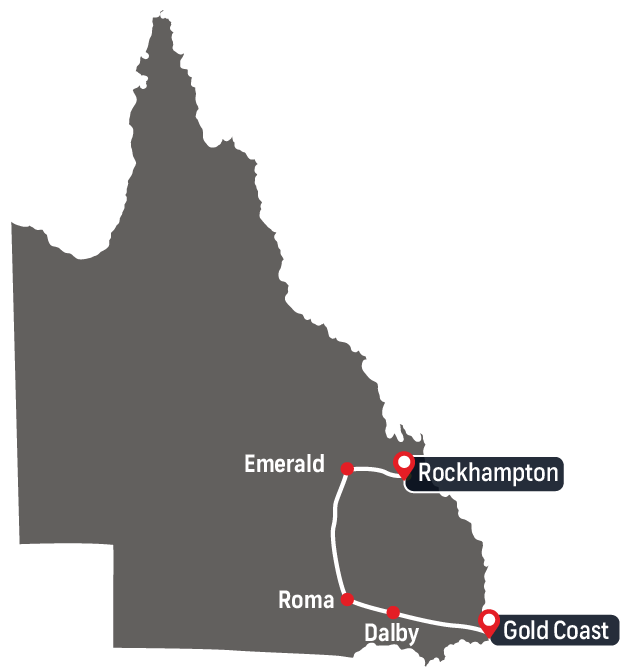 Gold Coast –  Dalby – Roma – Emerald – Rockhampton
Our 3+ day tour is chock-filled with stops, kicking off on Friday the 30 April, starting with Shamrock Vale Station on Day 1, home to the Goshu Wagyu herd, followed by a visit to Stockyard Kerwee Feedlot at Jondaryan, staying overnight in Dalby.
On Day 2  – 1 May, we will call in at Hamilton Park and Australian Country Choice – Brindley Park, both large-scale operations, on our way to Roma. On Day 3  – 2 May, we will visit the showcase AACo Glentana Station near Springshure, with their expansive Polled Wagyu program, followed by overnight at Emerald.
A breakfast visit to Codenwarra Wagyu at Emerald on Monday the 3 May is our last stop prior to completing our journey to Rockhampton in time for Beef2021.