2024 SALE – WAGYUEDGE24, CAIRNS QLD
The 2024 Elite Wagyu Sale will focus on rare genetics and animals representing the top 1% of Wagyu BREEDPLAN EBVs and the top 1% of Breed $Indexes.
The Australian Wagyu Association (AWA) is pleased to announce a three-year partnership with Ray White Rural Dalby as the sole selling agent for the Elite Wagyu Sale. This partnership recognises a commitment to delivering a world-class selling platform for the very top genetics in the Wagyu Industry.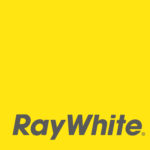 David and Amy Felsch and their professional team delivered the 2023 Elite Wagyu Sale to an incredibly high standard. Supported by a national network, the Ray White Rural Dalby team are well well-equipped to deliver another high-class event in Cairns, Queensland, on 11 April 2024.
"The Ray White team provided the AWA with the highest level of professionalism and collaboration for our outstanding 2023 Elite Wagyu Sale. We look forward to building on that platform with the Elite Sale representing the pinnacle of global Wagyu genetic progress" said AWA CEO, Dr Matt McDonagh
ENTRY AND SALE DETAILS